Stuart's Seafood combines the quality and service of a specialty store with the abundance and ease of one-stop shopping…
Don't forget to explore our gourmet pantry!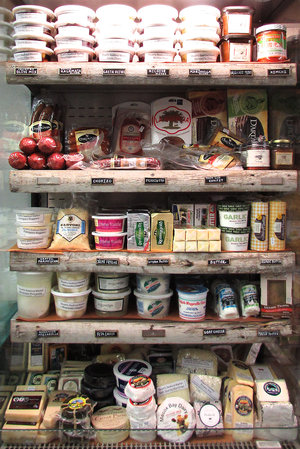 You'll find international and local favorites to whet any serious cook's (or serious eater's) appetite; Charlotte is always on the lookout for tasty new products to share!
an international selection of cheeses, hearty breads, fresh produce, tempting desserts…
staples such as crackers, fine oils, vinegars, pasta, rice…
exotic grains such as farro, quinoa, and bamboo rice…
sea salt from England, France, Hawaii and Amagansett…
organic olive oil and aged balsamic vinegar…
pastas, marinades, spice rubs and sauces…
Green & Black chocolates, Ronnybrook Farms ice cream and Palazzolo gelato…
and much more …
We also feature an extensive selection of gluten free products.